Friday, March 15, 2024
Sacramento State University
YoloCares, the only affiliate of the California Hospice Network in the Sacramento Valley, will be hosting its second Quintessential Care Summit on March 15, 2024 in partnership with Sacramento State University. Attracting community members, university students, healthcare professionals seeking continuing education credits, caregivers, and clinicians from nearly every discipline, the Quintessential Care Summit aims to curate a unique lineup of voices in the field of end-of-life care.
Featuring award-winning poet Mark Doty and Dr. Cameron Muir, chief innovation officer of the National Partnership for Healthcare and Hospice Innovation (NPHI), this one-day conference will explore not only contemporary issues in palliative care, but also the emotional nuances of the end-of-life experience, giving attendees a distinctively humanist approach to healthcare.
"The summit offers something for everyone," according to Louise Joyce, director of community programs at YoloCares. "Professionals, students, and the community-at-large have all felt that attending the summit is time well spent. Everyone will walk away with something valuable."
---
Quintessential Care Summit 2022
On Friday, June 24, 2022, over 300 students, healthcare professionals, and community members converged on Sacramento State University for the inaugural Quintessential Care Summit. The day opened with a moving and thought provoking presentation from BJ Miller, MD, who explored the universal human experience of suffering and how healthcare professionals can take a more nuanced approach to treating the whole person beyond their diagnosis.

Following Dr. Miller, attendees had a variety of workshops and sessions to choose from. Teepa Snow delivered two highly entertaining and informative presentations designed to give caregivers of people with brain change the tools to navigate social interactions in a positive manner. Mike Milward, CEO of the California Hospice Network (CHN), and Carole Fisher, president of National Partnership for Healthcare and Hospice Innovation, delved into the advocacy behind preserving legacy nonprofit hospice organizations for those interested in the C-Suite perspective.

Attendees who were interested in unique approaches to delivering care for underserved communities found rousing discussions and presentations from Marlene von Friederichs-Fitzwater, BS, MA, Ph.D., MPH, executive director of Joshua's House, Jana Din, executive director of the Tao Center for Healing, as well as Aliya Patel and Al Striplen of the YoloCares' Life Transition's Project. For those interested in alternative therapies, Margret Pasquesi, MA, CM-Th, offered a dive into the world of music thanatology and Eloise Theisen, AGPCNP-BC, explored cannabis in palliation.

Presentations from Dr. Steve Pantilat, chief of Division of Palliative Medicine at UCSF Medical Center, and Dr. David Steinhorn, medical director of Children's National Medical Center, addressed clinical perspectives in end-of-life care and Dale Beatty, DNP, RN, NEA-BC, VP of Patient Care Services at Stanford Health Care, offered insight into coaching nursing staff to achieve magnet distinction. Kim Tucker, director of Impact Foundry, focused on relationship building strategies for agency leaders.

YoloCares, CHN, and Sacramento State were elated to create a space for national leaders in end-of-life care to explore a wide range of inspiring and insightful topics for the greater Sacramento community. YoloCares looks forward to building on, and expanding, the Quintessential Care Summit in 2023!
Attendee Feedback
I enjoyed the entire event: loved the variety of presentations and the new ideas presented. The location was great and it was very well organized.
The conference exceeded by expectations but the most outstanding was Teepa Snow's interactive presentation.
BJ Miller was fantastic!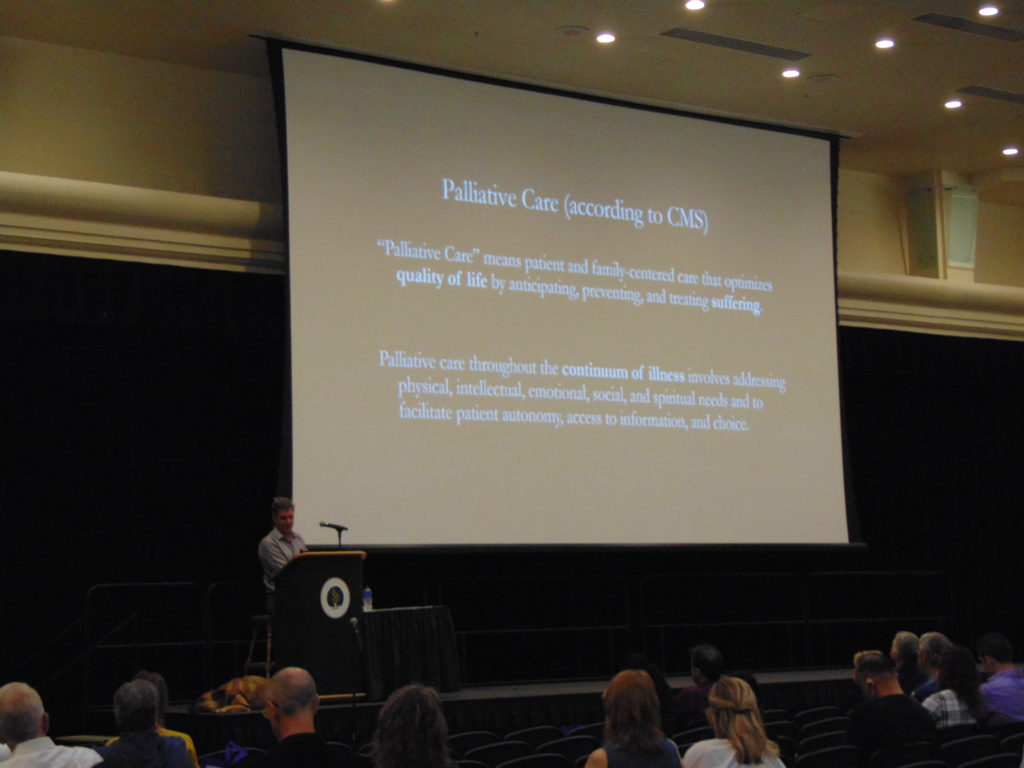 Join us again in 2023!
The Quintessential Care Summit will be back in 2023. Follow us on Facebook to stay up to date on next year's event.
Follow Us on Facebook
2022 Speaker Highlights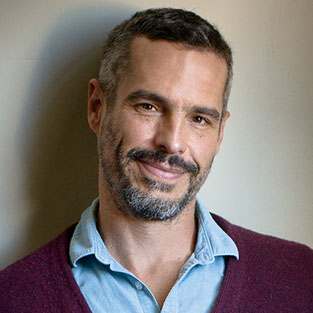 Keynote Speaker BJ Miller, MD
BJ Miller is a hospice and palliative care physician who has worked in all major settings—inpatient, outpatient, hospice facility, home—and now sees patients and families at Mettle Health in Mill Valley, CA.

An Ivy League educated physician, Miller completed a palliative care medicine fellowship at Harvard and is known for his founding role at San Francisco's Zen Caregiver Project.

Miller speaks internationally on the themes of living well in the face of illness and death. He has co-authored authored the book, A Beginner's Guide to the End. One Continuing Education Unit is available for this presentation.
Steven Pantilat, MD
Steven Pantilat, MD is an internationally recognized expert in Palliative Care who has published over 120 peer-reviewed scientific papers and authored two dozen book chapters. Dr. Pantilat is the Board Chair for the Palliative Care Quality Collaborative, an national organization dedicated to improving the quality of care for seriously ill people and their families. One Continuing Education Unit is available for this presentation.
Teepa Snow
Teepa Snow is one of the world's leading advocates and educators for anyone living with dementia or other forms of brain change. Snow is an occupational therapist with 40 years of clinical and academic experience. Her advocacy efforts led her to the development of the GEMS® State Model for understanding the progression of dementia and changes in abilities. Snow is the founder of the Positive Approach to Care. Two Continuing Education Units are available for Snow's presentation.
Dale Beatty, DNP, RN, NEA-BC
Dale Beatty is a senior healthcare executive at Stanford Healthcare, a clinical instructor, coach and professional speaker. Beatty has a Doctorate of Nursing Practice from the University of Illinois at Chicago, and is a Board Certified Nurse Executive. Beatty has significant experiences in leading organizations to achieve the ANCC Nursing Magnet designation. One Continuing Education Unit is available for Beatty's presentation.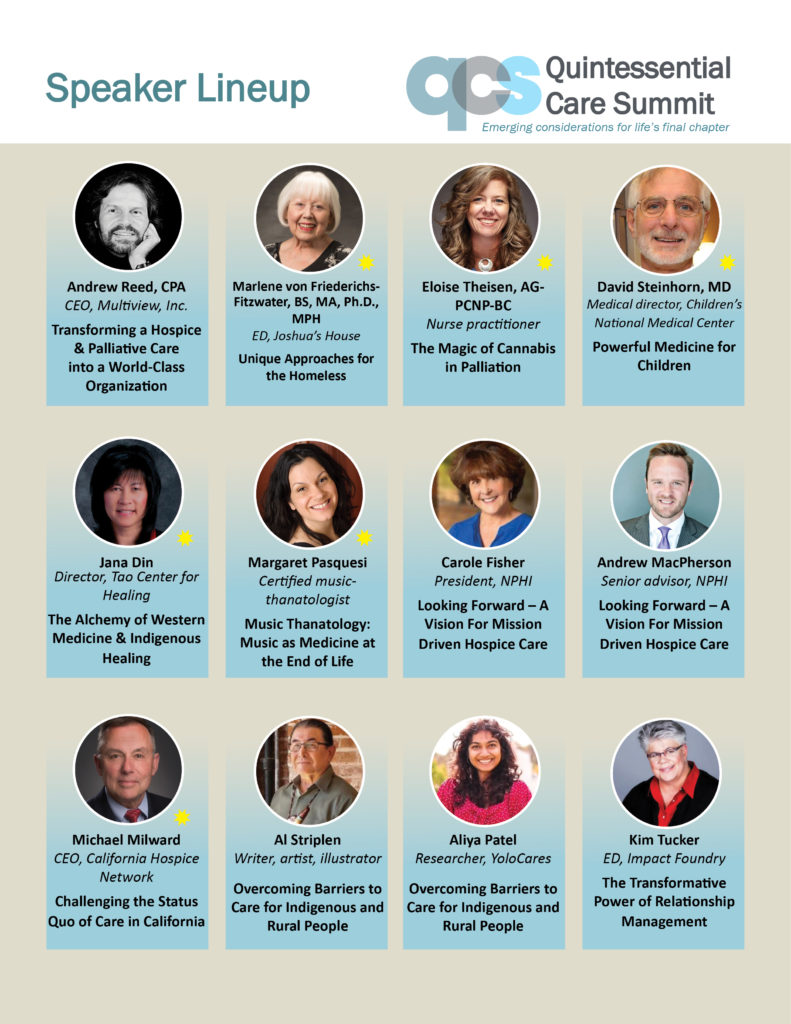 About Your Hosts
YoloCares is dedicated to the spirit of collaboration and the advancement of palliative care locally and nationally. As an affiliate of the California Hospice Network, YoloCares has a track record of being a regional leader in end-of-life care.
YoloCares is proud to be one of only two providers in the Sacramento Valley to be accepted into the National Partnership for Healthcare and Hospice Innovation. The agency's key CMS quality indicators exceed national averages for quality of care with the majority of families reporting 100% satisfaction. YoloCares was named as one of the top 40 Best Places to Work by Modern Healthcare in 2020 and 2021.
Sacramento State is a recognized leader in education, innovation, and engagement, dedicated to the belief that there are no limits to our students' potential for excellence and success. Sacramento State is powering the capital region though groundbreaking partnerships and more than 260,000 proud Hornet alumni. A vibrant and diverse community, the student body is united by their shared intellectual curiosity, commitment to improving the world, and passion for redefining the possible.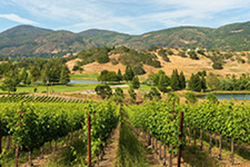 Sacramento, a metropolitan city of 2.5 million, is known nationally as America's Farm to Fork Capitol. Sacramento boasts a bustling downtown district with a host of world-class restaurants, entertainment venues, innovative hotels and a rich, diverse history.
Sacramento is centrally located in beautiful Northern California, equidistance between the world-renowned Napa Valley Wine Region and stunning Lake Tahoe in the Sierras. The Quintessential Care Summit is an excellent opportunity to explore the natural and cultural splendor that only Northern California can offer.